Candle lit Yin Yoga and Gong Bath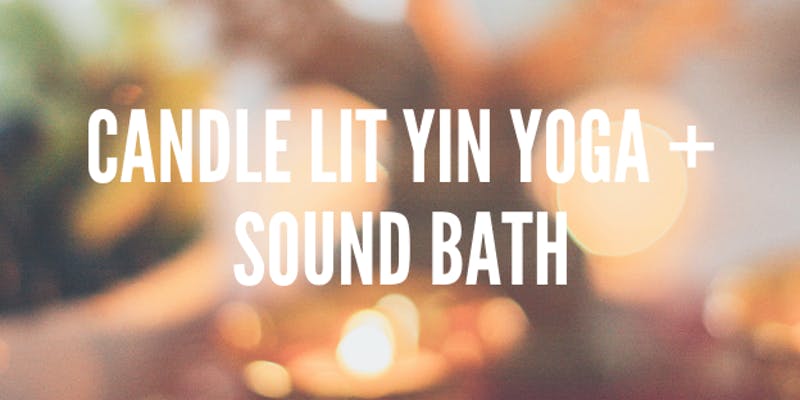 Retune, recharge, relax and reconnect with Francesca and Jane…
Saturday 18th of December – from 5.30 to 7 pm – £25
Recharge and replenish your Self with healing vibrations and deep grounding and nourishing yoga postures.
You will be guided through gentle and deep postures which will unlock deep tensions held within the physical, mental and spiritual body. You can also be supported by props like yoga bolsters, blankets, blocks while receiving the healing effects of sound through planetary gongs.
A gong bath is a form of sound therapy where the gong is played in a therapeutic way to bring about healing in the body. It is a very effective way of stimulating the natural good feeling of the body and most often leaves the recipient grounded with an indisputable sense of well-being.
The experience is often likened to 'being massaged all over' by those who are sensitive as they feel their skin tingle and deeper sensations as the waves of sound vibrate through the body and trigger a tangible release of tensions. Often during a gong bath, a deep sense of neutrality is felt and nerve rejuvenation is achieved.
The practice of Yin yoga will calm your body and mind and help you receive fully the benefits of the final 30 minutes sound bath, leading to experience feelings of peace and calm. All levels are welcome, this is a gentle and quite deep yoga practice.
Our beautiful room at Pure Yoga will be candle lit… the small flames will give a warm glow to the space and will add to the special calming quality of this exceptional experience.
We do supply mats and some blankets, but please bring anything you might want to have to make your experience even more relaxing, like an extra blanket and a pillow.
Please book via our book now page https://pureyogacheshire.co.uk/timetable/ you can book your spot and pay bank transfer: Pure Yoga Cheshire – Sort Code 089299 – Account number 69775596
More information: [email protected] – phone 07909144414
18 December
Saturday @ 5:30 pm - 7:00 pm
Details
Start:

18th December @ 5:30 pm

End:

18th December @ 7:00 pm

Event Category
Venue
Pure Yoga Cheshire
29, Charlotte Street,
Macclesfield, England SK11 6JB United Kingdom
+ Google Map
No Comments