Thai Yoga Massage Workshop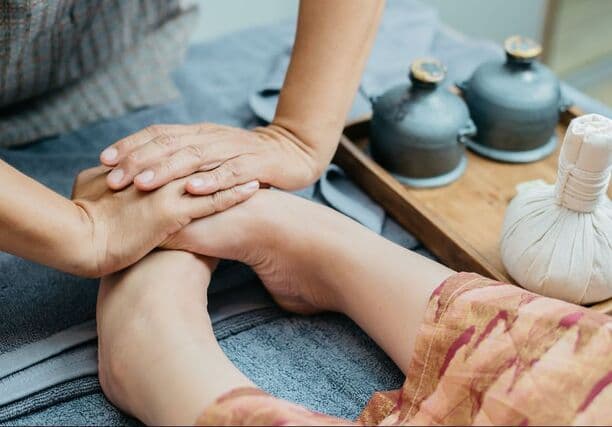 With Yuliya Higham Yoga
Thai Yoga Massage is a Sacred Dance, a spiritual practice and a movement meditation, encouraging the energy flow between the Giver and the Receiver, unblocking any stagnation and initiating deep healing process from within.
In this workshop we will learn how to tap into the magic and healing power of a mindful touch, how to give and receive in such a way that is beneficial for both participants and how to use breath and movement to support the practice.
We will work in pairs, on the floor, fully dressed in loose and comfortable clothes, using our hands and feet to find the perfect touch needed at the moment, moving from static to more dynamic practices, stimulating certain energy points and lines and working towards release on emotional, physical and energetic levels.
Thai Yoga Massage improves general health and well-being by stimulating circulation, lymphatic drainage, improving digestion, sleep and breath capacity, releasing muscular and emotional tension – a journey into your own healing potency and a beautiful tool to practice on yourself as well as share with the loved ones.
Book via our Book Now page
£25
19 June
Sunday @ 2:00 pm - 2:00 pm
Details
Start:

19th June @ 2:00 pm

End:

19th June @ 2:00 pm

Event Category
Organizer
Pure Yoga Cheshire
Venue
Pure Yoga Cheshire
29, Charlotte Street,
Macclesfield, England SK11 6JB United Kingdom
+ Google Map
No Comments