Sea Side Yoga Retreat in Wales – July 2021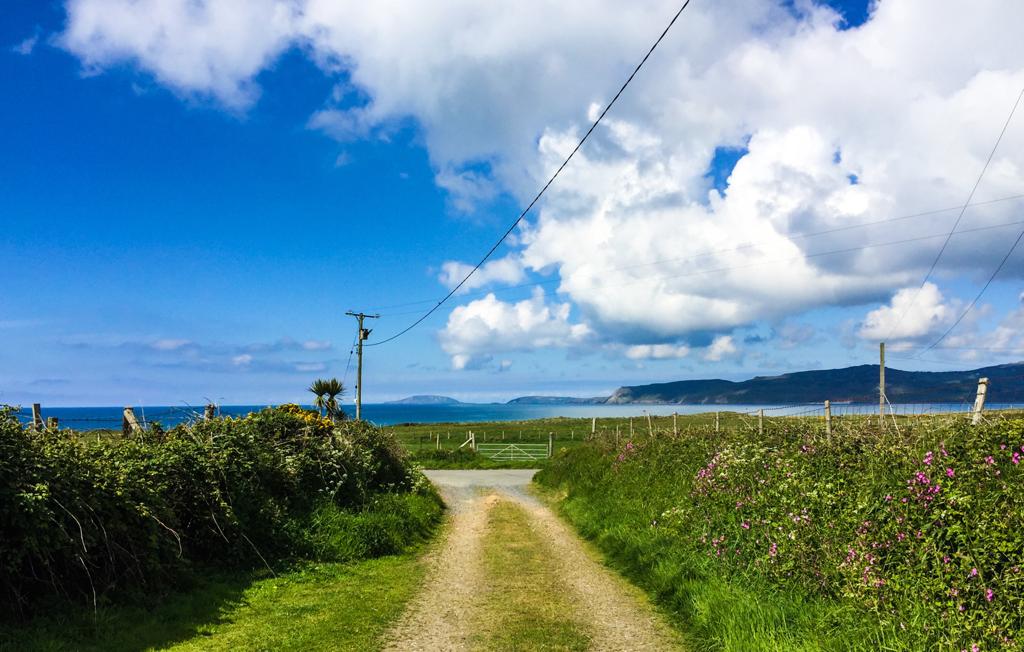 You are invited to a very special Private Yoga retreat in beautiful Wales.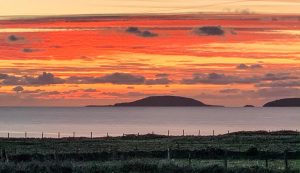 Fri 2nd to Sun 4th of July 2021 FULLY BOOKED.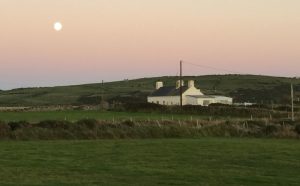 Located near Hells Mouth, welsh name PorthNeigwyl, we will be staying in a lovely cottage overlooking this  wonderful 5 mile beach which attracts surfers from all over the world.  There is no vehicle access onto the beach itself which makes it totally private. It is a magnificent 5 minutes walk from the cottage to the sea and only 1.5 miles from the centre of Abersoch, which makes the location perfect as we can enjoy all the amenities that the village has to offevr, including coffee shops, restaurants etc, without getting the busyness of the town itself.
We will be practicing yoga in the cozy cottage or, weather permitting, on the patio overlooking the sea or on the beach itself.
More information about the cottage and accommodation: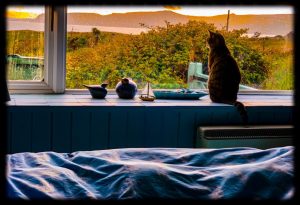 The cottage is detached and enjoys an acre of garden where weather permitting we can do yoga here overlooking the sea or on the beach itself. It has many original features being over 200 years old in part, and offers cozy accommodation with log fires for the evenings and wonderful views across the sea to Bardsey Island and beyond. The cottage is south facing so enjoys long hours of sunshine with a patio to be enjoyed. Once evening descends there are wonderful opportunities for star gazing when we have a clear sky.
There are two double rooms and one room with two single  beds. There are two bathrooms, a cozy living room with fireplace and a large kitchen with dining area as well as a sun room for use throughout the retreat. Spaces are very limited, so if interested please do get in touch and secure your spot as soon as possible!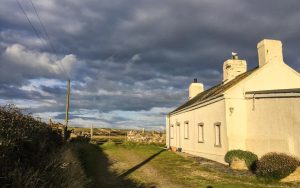 The following is an example of the Yoga schedule for the weekend (times might change):
Arriving on the Friday afternoon:
Grounding and Chill Out Yoga session at 6 pm
Light supper at 7.30 pm
Saturday:
Meditation and Pranayama 7 to 8 am
Light breakfast (fruit tea/coffee etc) 8.15 am
Asana – physical Yoga practice 9.30 to 11 am
Brunch 11:30 am
Afternoon: Free time
Asana and Pranayama 5.30 to 6.30 pm
Supper 7 pm
Sunday:
Meditation and Pranayama 7 to 8 am
Light breakfast (fruit tea/coffee etc) 8.15 am
Asana – physical Yoga practice 9.30 to 11 am
Brunch 11.30 am
Cost: £ 395 per person for shared accommodation
Please contact us for bookings – we will pass on the bank details to pay the deposit of £150 to secure your spot as this will have to be paid to a different recipient. Email [email protected]
02 July
Friday @ 4:30 pm - 2:00 pm
Details
Start:

2nd July @ 4:30 pm

End:

4th July @ 2:00 pm

Event Category
Organizer
Pure Yoga Cheshire
Comments ( 4 )