Heal your body, mind and soul with Kundalini Yoga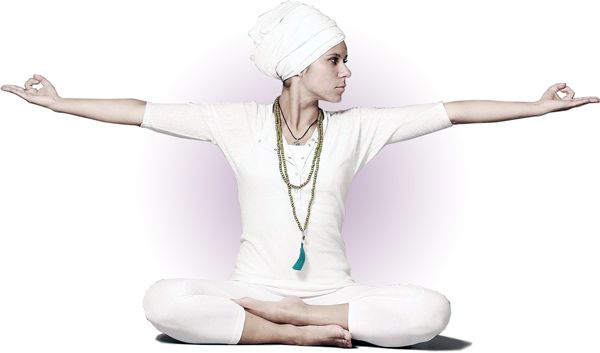 Sunday 23rd of January – from 1 to 6 pm – £45
Healing benefits of Kundalini Yoga are widely spread and scientifically proven. Research shows how Kundalini yoga and meditation improve general wellbeing, heals childhood wounding and trauma, and energises vital organs and glands. The best thing is, one doesn't have to talk about it or dig deep in their "stuff'' because the technology of Kundalini yoga just works, it's very intelligent and precise.
Come and explore how you can heal yourself, free yourself from physical or emotional pain and live happier life. We all have healing power available to us, it's just a matter of tuning into it and allowing it to work for us. Kundalini yoga helps us to tune into those healing energies so we can use them on daily basis.
If you want to learn how to be more healthy, happy and free – this workshop is for you. You will learn how to manage energies in your body, how to deal with pain and be more in charge of your own health and wellbeing.
In this workshop we will explore many healing tools from Kundalini yoga such as yoga postures, meditation, mantra, group consciousness and more.
Suitable for the beginners.
DARIA – KUNDALINI YOGA TEACHER/ FOUNDER OF HIGH ON YOGA
I help people find some sanity in this completely insane world. Find peace and stillness within to be able to face life challenges with positivity and strength. So we can live our best lives possible.
I'm a KRI Certified Kundalini Yoga Teacher Level I & II and love sharing the teachings of Yogi Bhajan both in the UK and abroad. I still find it amusing and humbling to see on a daily basis how Kundalini Yoga liberates, elevates, makes others stronger, more courageous and live.
Book via our Timetable – scroll down the page to book future dates: Book Now
23 January
Sunday @ 1:00 pm - 6:00 pm
Details
Start:

23rd January @ 1:00 pm

End:

23rd January @ 6:00 pm

Event Category
Venue
Pure Yoga Cheshire
29, Charlotte Street,
Macclesfield, England SK11 6JB United Kingdom
+ Google Map
No Comments