Candle lit Chill Out Yoga with Francesca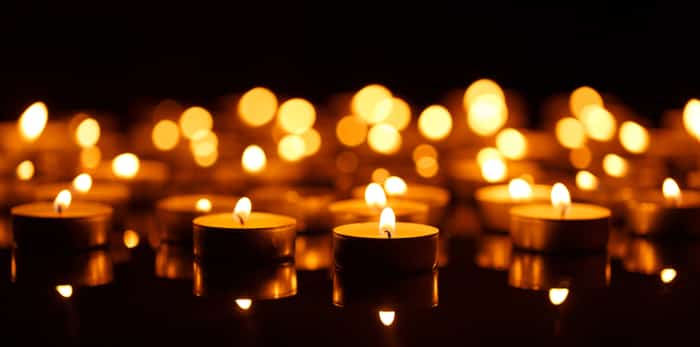 Chill Out Yoga on Sunday evening in our beautifully candle lit downstairs room at Pure Yoga in Macclesfield.
Sunday 13th December 2020 – from 4 to 6 pm. Bookings now taken via our timetable: Book Now
Release tension, soothe our nervous system, manage our well-being and hold each other in space as we transition in the colder months (social distancing observed).
We will begin with gentle movements to restore our balance and ground ourselves. Moving onto restorative postures and yin yoga, culminating in a long and profound relaxation. Sound might also be introduced to resonate with our energy body…The perfect end to the weekend to restore your energies before the start of a new week.
Yin Yoga allows us to ground and to slow down, balancing our busy lifestyle. You will be holding certain sitting postures for a little longer than usual and this will benefit your joints and your inner body, calming both prana (upper body energy) and apana (lower body energy). It's the ideal practice to ground and prepare the body and the mind to sitting meditation.
Restorative postures are truly comfortable simple seated postures, where the body rests over props like bolsters, blocks and blankets. The quiet environment and beautiful setting is perfect for enhancing relaxation and wellbeing. Feel free to bring your own props, or use our own sanitized and quarantined ones.
Pranayama is the actual essence of Yoga. Very simple breathing techniques to focus and calm the mind, and to recharge the body's vital energy. It is said that Prana (vital energy) dissipates through an over active mind, so this is the perfect way to replenish your deep resources.
Space are very limited due to social distancing guidelines.
In case of no show we will have to charge the full amount.
Cancellation allowed until 2 days before the event.
Please bring your own props where possible: yoga mat, blanket, cushion, blocks if you have some.
£15 pay cash, card or PayPal – book via our Timetable
13 December
Sunday @ 4:00 pm - 6:00 pm
Details
Start:

13th December @ 4:00 pm

End:

13th December @ 6:00 pm

Cost:

£15

Event Category
Organizer
Pure Yoga Cheshire
Venue
Pure Yoga Cheshire
29, Charlotte Street,
Macclesfield, England SK11 6JB United Kingdom
+ Google Map
No Comments