Cacao Ceremony and Therapeutic Sound Meditation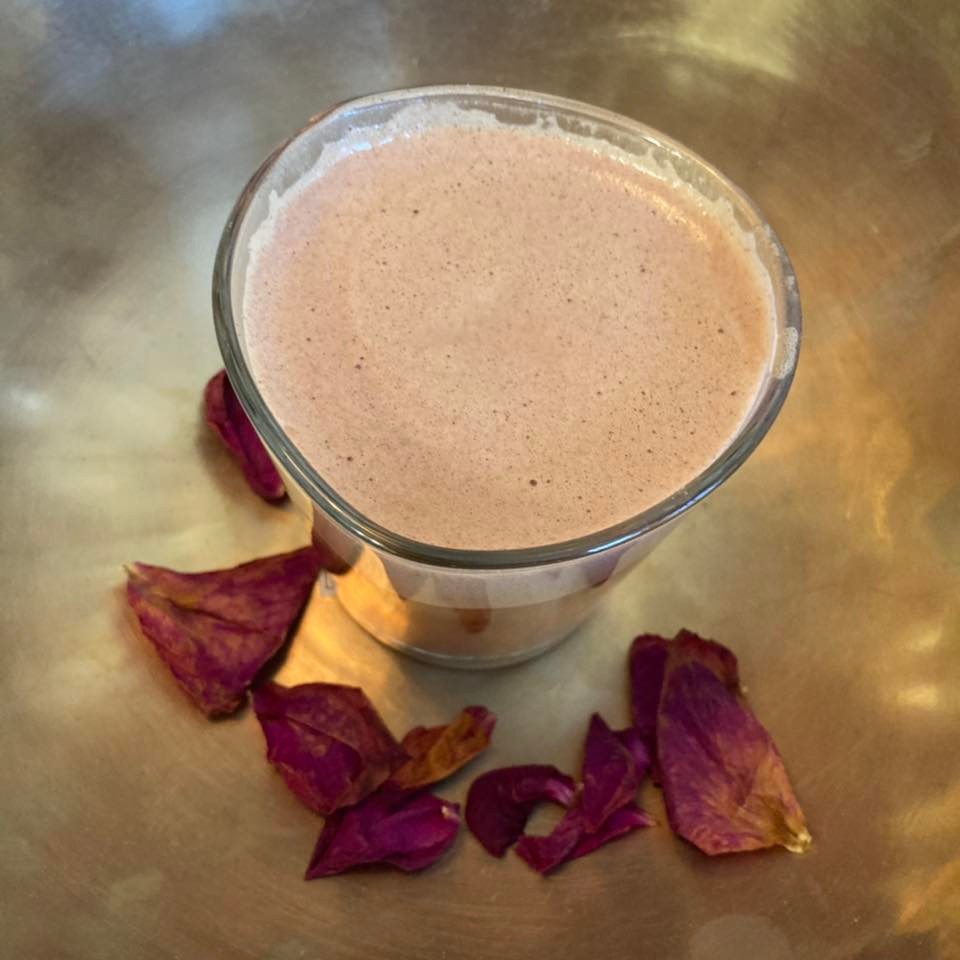 Sunday 2nd of April 2022 – 11.30 to 1.30 pm, £25 – Downstairs at Pure Yoga Cheshire
Book via EventBrite: www.eventbrite.co.uk/e/cacao-ceremony-therapeutic-sound-meditation-tickets-290863609887
❤️You are invited to join Emma in Ceremony with Cacao…
Together we will share in sacred ceremony & be bathed in deeply therapeutic sound…
We will share being in community whilst connecting with & drinking this ancient sacred plant medicine.
With the supportive and heart-centred medicine of Cacao, you are invited to share time held in sacred space so your deepest truths can be explored.
You will then be invited to surrender & receive the deeply healing vibrations of a Therapeutic Sound Meditation.
————————————
Together we will:
– Share in drinking the beautiful, delicious & sacred plant medicine – Cacao.
– Journey inside & deepen our intuitive listening and visioning.
– Use our voice through meditation, mudra & mantra to still our minds & bodies.
– Use Journaling and reflection to gain clarity & focus. (optional)
– Enjoy the soothing & restorative power of a Sound Meditation whilst body & mind are bathed in cleansing vibrations.
– Give ourselves the gentle attention, listening and nourishment we so often crave.
– Connect deeply to our hearts and to the silent well of wisdom within.
No previous experience necessary – just an open mind & a willingness to connect with yourself.
Whether you are old or new to Ceremony you are most welcome.
If this is your first Cacao ceremony or whether you are a good friend of cacao – there will be medicine here for you.
—————————————-
What Is Cacao?
For thousands of years, since ancient Civilisations, Cacao has been used in rituals and ceremonies as a tool for journeying deep inside the self, allowing spirit to move through and guide.
Cacao is one of the most nutritionally dense superfoods and provides many benefits both spiritual & physical.
It contains more antioxidants than any other food on the planet.
It stimulates the production of the neurotransmitters dopamine, serotonin and anandamide – the 'bliss chemical' – leading to feelings of euphoria.
It relaxes the muscles and balances the nervous system whilst focusing the mind and activating the heart.
Cacao is 'The Food for the Shift'
"An Indigenous myth tells us whenever the balance between humans and nature becomes threatened, cacao comes from the rainforest to open people's hearts and return us all to harmony."
~ Unknown
———————————————
WHAT TO EXPECT…
• Cacao • Ceremony • Connection • Community • Meditation • Sharing • Deep Relaxation • Peace • Chanting • Mantra • Mudra • Therapeutic Sound Meditation •
WHAT TO BRING…
• An open mind!
• Water or fruit tea, in a sealed container (no caffeinated beverages please!)
• Soft comfy loose layers in case you're too hot or too cold.
• Yoga mat.
• Eye pillow/mask – or something to cover the eyes really helps you to relax & drop into the space.
• Cushions.
• Blankets.
• Fluffy socks.
• Anything you need to make you feel, warm, comfy & cosy.
• Journal & pen. (optional)
•Any crystals that you might want to have near you or to hold whilst meditating or to wear.
(If you don't have any or this is not part of your practice, please don't feel you have to rush out & get them).
PARKING
There is a public, pay by coin/pay by card carpark 2 minutes walk away from this venue.
!!!!!PLACES ARE LIMITED & BOOKING IS ESSENTIAL!!!!!
‼️Please note doors will close promptly at the start of the event. Out of respect for others, please ensure you arrive in good time & allow yourself to get settled in the space before the event start time.‼️
02 April
Saturday @ 11:30 am - 1:30 pm
Details
Start:

2nd April @ 11:30 am

End:

3rd April @ 1:30 pm

Event Category
Venue
Pure Yoga Cheshire
29, Charlotte Street,
Macclesfield, England SK11 6JB United Kingdom
+ Google Map
No Comments