Autumnal Skincare Ritual Workshop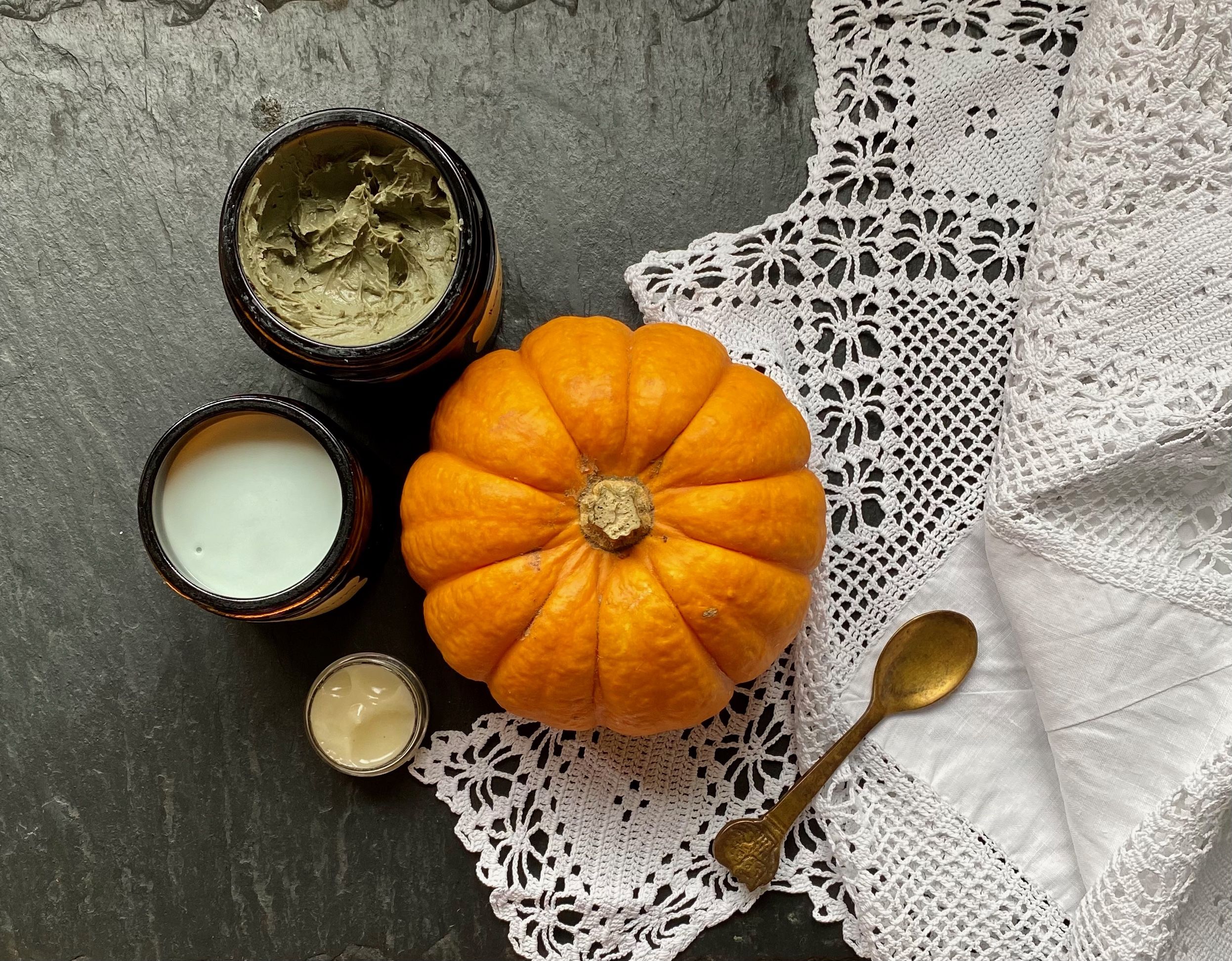 31st October from 2 to 4.30 pm
with Yuliya Higham Yoga + YHApothecary 
As the night are drawing in and seasons are changing we gather on the magically dark and bewitching festival of Samhain to practice a holistic approach to skincare as self-care, helping the body prepare for the coming colder months and restore that natural healthy glow by addressing seasonal imbalances and creating rituals to enhance mental and physical well-being.
We will start the workshop by moving the body in a gentle restorative sequence facilitating lymphatic drainage to flush out the toxins, balance and ground. After the physical part of the practice we'll take a break where some refreshments will be offered to further support the self-care aspect of the workshop. The rest of the time will be dedicated to a guided step-by-step skin-care routine, including cleansing and facial massage techniques, using the products that I have specifically created for this season.
As a yoga teacher and a skincare specialist I believe that radiance doesn't come in a pot. However a combination of mindful breath and movement, clean diet and natural beauty products can work wonders, helping us look and feel great.
I started making my own skincare products many years ago because I wanted to make sure that everything I apply externally would literally be good enough to eat, organic when possible, all natural, with minimal to no preservatives at all,  using glass containers to reduce plastic waste. All formulations lean into the Ayurvedic principles of addressing seasonality and doshas, using essential oils to make products work not only for the skin, but also the nervous system. You can visit 
https://www.facebook.com/YHApothecary
 to find out more about the range.
The workshop is open to all genders, but might not be suitable for those with extremely sensitive skin or allergies due to essential oils. All the necessary equipment will be provided, but  please bring a towel and wear some comfortable clothes you don't mind getting a little messy.
Expect to leave with ethereally glowing skin, feeling nourished, grounded, rejuvenated and held.
Bookings taken via our "Book Now" page
£35
31 October
Sunday @ 2:00 pm - 4:30 pm
Details
Start:

31st October @ 2:00 pm

End:

31st October @ 4:30 pm

Event Category
Organizer
Pure Yoga Cheshire
Venue
Pure Yoga Cheshire
29, Charlotte Street,
Macclesfield, England SK11 6JB United Kingdom
+ Google Map
No Comments