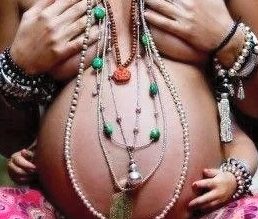 On Wednesday from 7 to 8.15 pm at Pure Yoga Cheshire studio, 29 Charlotte Street, SK11 6JB, Macclesfield. Social distancing guidelines are adhered to with a maximum of 5 attendees per session.
Prenatal yoga that is intimate, friendly, joyful and supportive for your body/mind/spirit during the most special time in your life. We provide a safe and nurturing environment, helping you to connect with your changing body and to feel calm and grounded. All equipment (yoga bolsters, blankets, chairs, cushions,  blocks etc…) is provided in our beautiful dedicated Yoga Studio.
We practice effective breathing and relaxation techniques to invite calm, and yoga postures to manage common physical ailments. Yoga in pregnancy is an invaluable tool to connect with your baby and to prepare for their arrival. Here's some of the benefits:
connect with your inner wisdom to build confidence and to support you during labor and birth
help to keep the body supple without straining
boost energy
help to relieve stress and anxiety
relax and promote restful sleep
help to relieve pain in labor and childbirth
help to relieve common minor ailments during pregnancy (e.g. swollen joints, heartburn, constipation)
help the expectant mother to bond with the unborn baby through breathing and visualisation techniques.
Open to all level of pregnancy. Francesca is a qualified Pregnancy Yoga teacher, she trained with Yoga Campus in 2012 and has been teaching prenatal yoga since.
Cost for Pregnancy Yoga – due to the current situation we operate on a drop in system: £10 to be paid via bank transfer choosing the option "Pay Off Line" or cash at the studio.