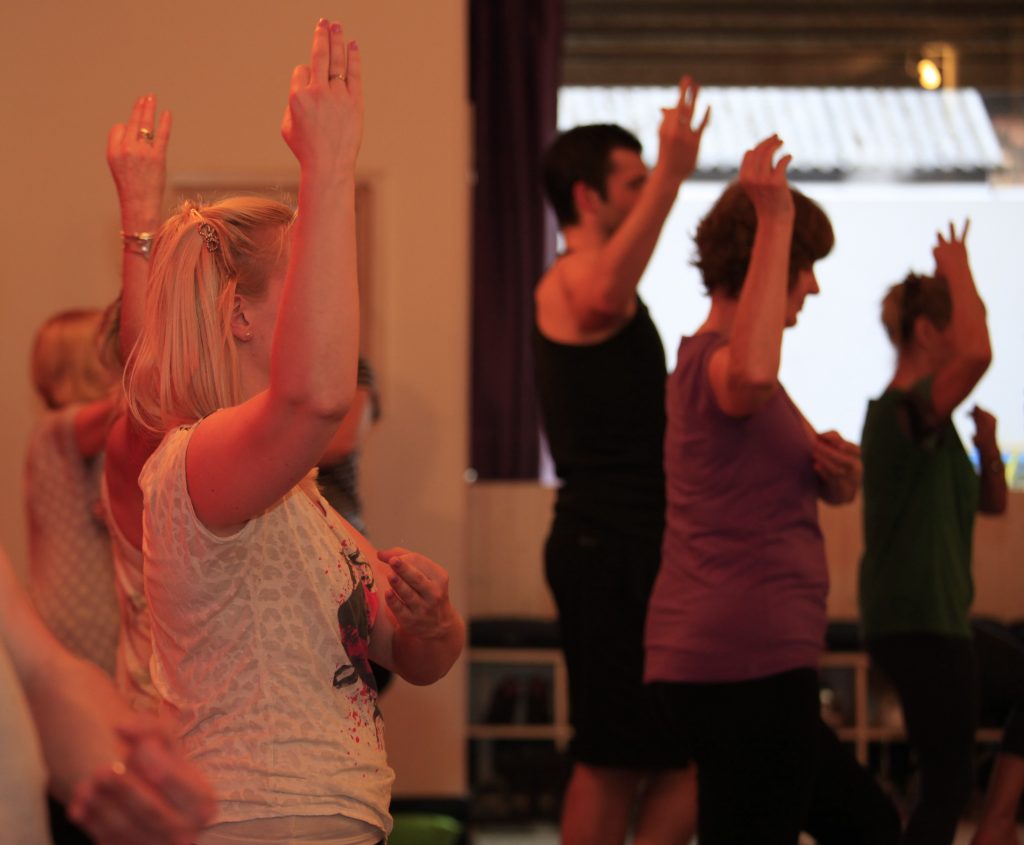 Join Andrew with this intermediate practice, including arm balances, inversions and pranayama for those who look for an extra depth in their practice.
A class for those looking for a deeper practice, suitable for those with some experience in yoga. We practice inversions and several more engaging postures, experiencing the connection between body/mind/breath. Hatha yoga is a physical and spiritual discipline which aims to bring the mind and body into perfect balance. Along with the practice of postures (asanas) we also practice breathing (pranayama); practicing hatha yoga will help clear the mind and channel all emotions, enabling you to dispel stress and anxiety as you tone and strengthen the body.
Practitioners experience increased vitality, better breathing pattern, more energy and peace of mind. Hatha Yoga is the perfect antidote to daily stress and modern life's demanding rhythms…
Every Thursday at 7 pm. No need to book – drop in rate £9 or join our flexible class pass scheme.