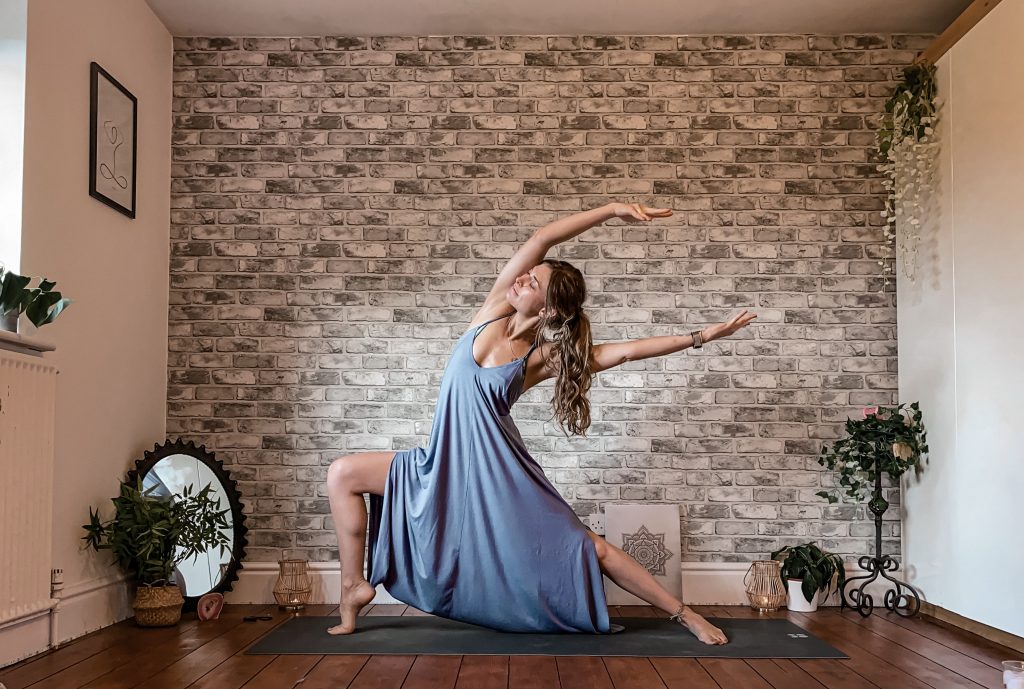 A dynamic flowing style of yoga that harmonizes breath & movement, to give strength, grace and freedom. Our classes encourage the body awareness needed for a correct alignment in the Asana practice. This is an effective way to prevent injuries, to improve body performance and to maintain the health and longevity of the body.
Vinyasa Flow yoga is suitable for everybody – and especially for those who have practiced a little bit of yoga already. For those who are not very used to a physical practice this Yoga class is a fun introduction to develop body awareness and gradually increase fitness level; for those who are already practicing a fair amount of physical activity, it is a wonderful way to balance and develop strength and flexibility.
In the Vinyasa Flow Yoga classes we also introduce different themes based on principles of alignment. Individual attention is always given and the fairly strong physical nature of the class is balanced with time for sitting still and to connect with the breath, inviting inner awareness. Everybody is invited to practice at their own level, and progressively we introduce more engaging postures and sequences, according to one's strength and flexibility.
Discover all our Vinyasa Yoga teachers:
Monday 10 am Vinyasa Flow with George
Wednesday 5.30 pm Vinyasa Flow with Francesca
Saturday 10 am Vinyasa Flow with Yuliya