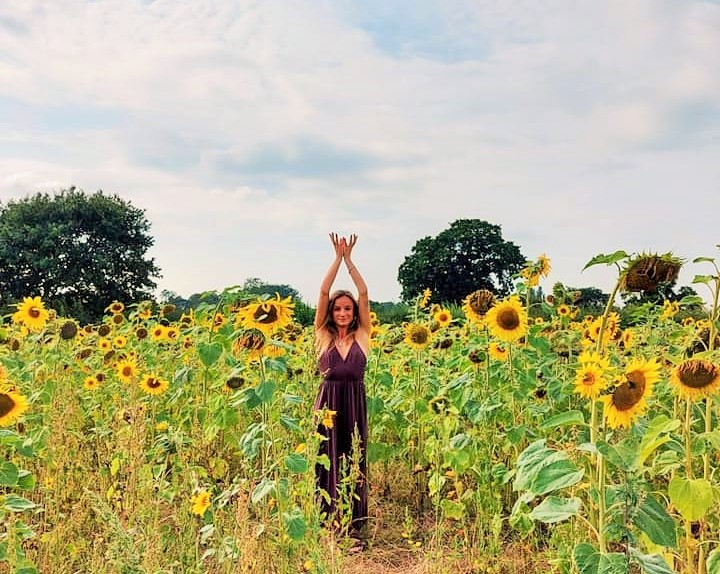 This class creates a space for softness and slowness, a much needed time out to tune in.
We will explore guided meditation and pranayama (breathwork) to take you into a deeper state of awareness. We will move through gentle embodied movements and slow flowing yoga to open the body and release tension. This practice will end with restorative yoga postures for creating the ultimate environment to let go and rejuvenate in.
This class is suitable and accessible for all yogis, from curious beginners to devoted practitioners.
Liddy's Bio
I came to the practice of Yoga in 2012 at a time where I was seeking tools to help navigate the often fast flowing waters of life. Asana (posture) practice provided me with a physical space to work through emotions, whilst being guided by my breath and therefore gaining mental clarity off my mat. Steadily, I began to delve into the teachings, philosophies and practices of this ancient system of liberation and using it as a means to make sense of our inner and outer worlds.
Since then I have cultivated a devoted personal practice whilst living and travelling around the world and have been fortunate enough to have practiced in many beautiful shalas with many spirited teachers. I undertook my 200 hour teacher training with Louisa Sear, and have since studied restorative yoga, pranayama and Yoga Philosophy with Anouk & Emil Wendel, in addition to a variety of asana immersions and workshops with various Jivamukti and Ashtanga teachers. I teach Yoga as a tool for self-inquiry, drawing on the beauty of creating a moving meditation and focused on heart-centred philosophy, to enable us to recognise the divine in all beings.