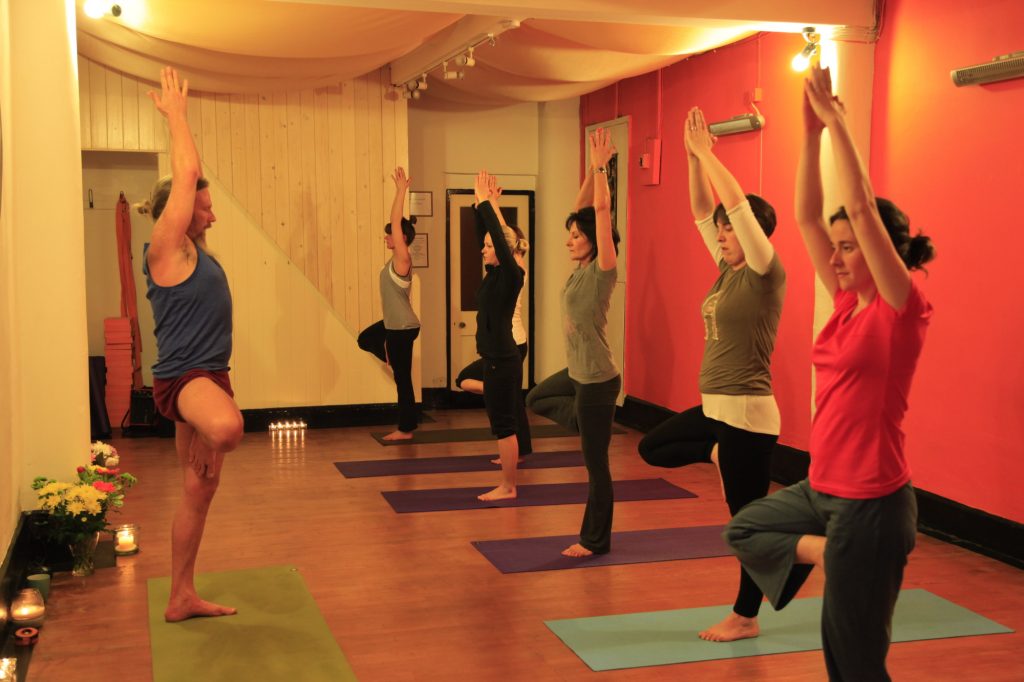 Our delightful and gentle Yoga class suitable for all, a general Hatha yoga practice to delight and balance body, mind and soul. This is a gentle and energetic physical practice including pranayama and some quiet sitting.
Gain awareness and confidence in your body, improve mobility, flexibility and circulation. A gentle approach to classical Asanas (postures) with and emphasis on the correct breathing and the connection between the body and the mind, in this relaxing and unwinding class we will guide you through a journey into stillness.
Yoga for All is suitable for beginners and experienced, for all ages (from young to later on in life), for those who are recovering and need a gentler approach to physical activity and for those who simply want to unwind and enjoy a peaceful and grounding practice.