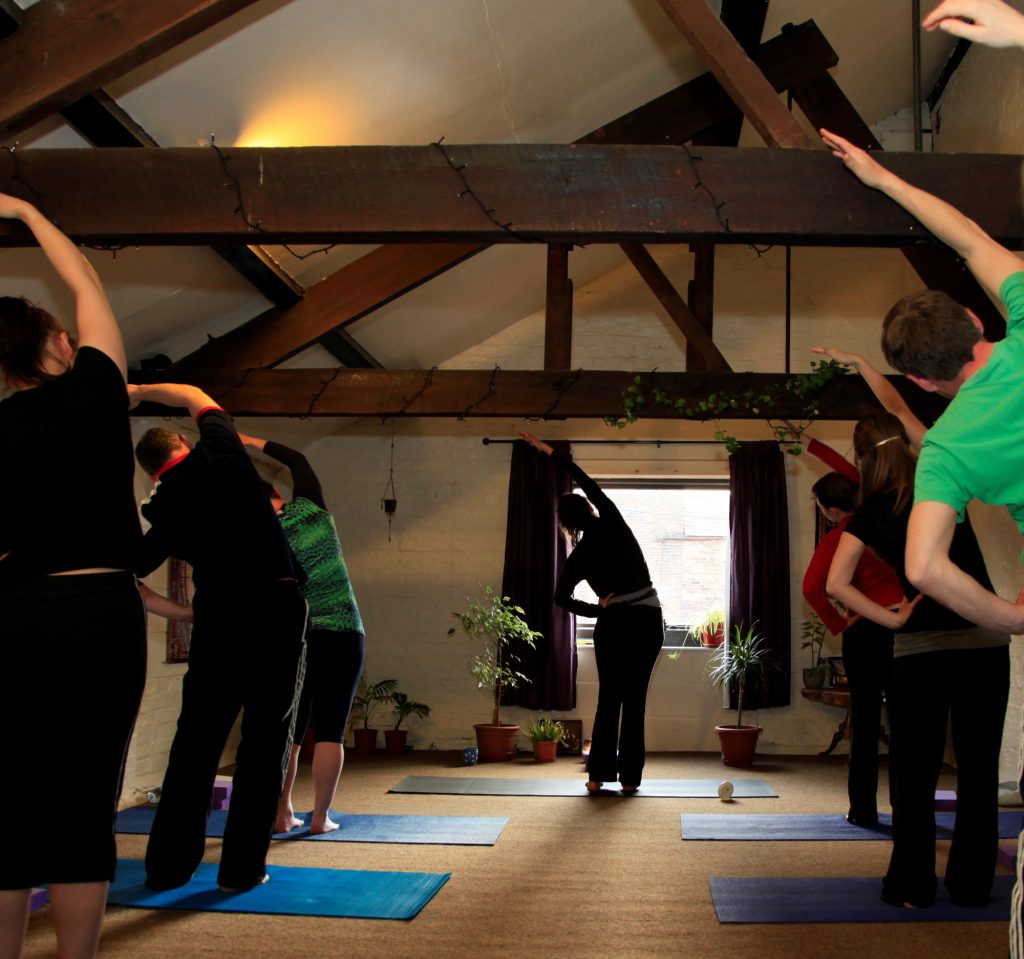 Join Francesca on Tuesday at 7.15 pm from 5th of October for a class dedicated to those who would like to start their practice of Yoga, welcoming also those who might have had some experience of yoga in the past but would like to practice simply and gently.
This class is a straightforward, unpretentious practice suitable for all who can comfortably get down and up from the floor. We will use equipment and props to ease your body into simple seated and standing poses. Some instructions about the breath will be given, and some very simple breathing exercise might be introduced.
The class is ongoing so no matter when you join us, you will be warmly welcomed and made feel comfortable straight away. Our large rooms are perfectly equipped and decorated to enjoy some peaceful time, just for yourself.
Book your spot from our "book now" page.
What Is Yoga?
Yoga is a vast collection of spiritual techniques and practices aimed at integrating mind, body, and spirit to achieve a state of enlightenment or oneness with the universe. What is normally thought of as "yoga" in the West is really Hatha Yoga, one of the many paths of yoga. The different paths of yoga emphasize different approaches and techniques but ultimately lead to the same goal of unification and enlightenment.
Hatha Yoga attains the union of mind-body-spirit through a practice of asanas (yoga postures), pranayama (yoga breathing), mudra (body gestures), and shatkarma (internal cleansing). These physical practices are used to purify the body and cultivate prana (life-force energy). Modern Hatha Yoga does not emphasize many of these esoteric practices and instead focuses more on the physical yoga postures.
Regardless of what your goals or intentions are for starting, just the yoga poses themselves is a fantastic form of mental and physical exercise